Champagne

House in Ay in the Marne department

Passionate about their ancestral trade, which holds multiple aspects, Anthony et Franck ROGER use their savoir-faire and their talent to make high-quality Champagne wines appreciated in France and abroad.

After a harvest that is still manual, the wines are watched over until the blending time comes. Un long repos des bouteilles dans la cave, puis c'est le dégorgement, l'habillage et le départ.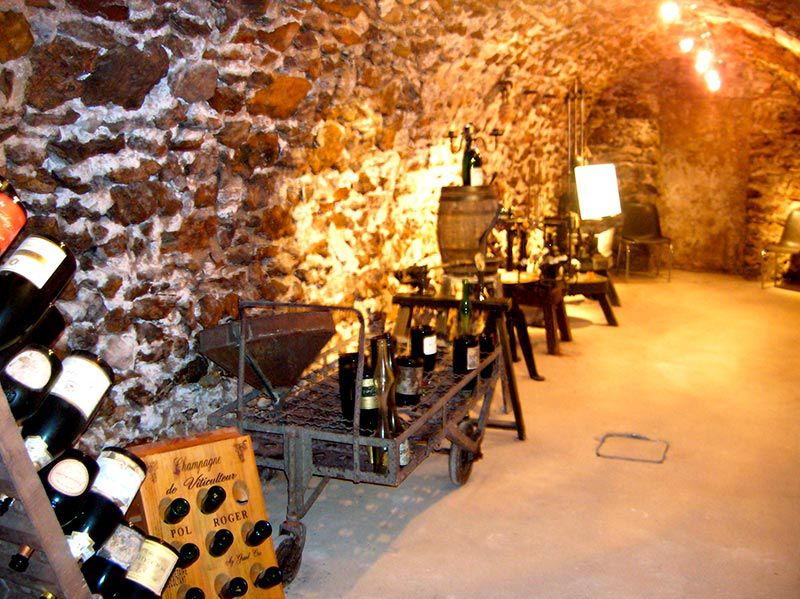 Champagne cellar in Ay
The cellars of the PM ROGER & FILS CHAMPAGNE House (built in 1830) are carved in chalk, the subsoil of the Champagne area.
The champagne finds there ideal conditions for the secondary fermentation, the ageing and the development of its aromas.
A steady temperature of 10°C (50°F) in the summer as well as in the winter and a strong humidity of 90% make a perfect natural air conditioning, with no need for outside energy.
---
Producing champagne in AY
Pressing, alcohol fermentation, malolactic fermentation, blending, drawing, sparkling, riddling, disgorging, labelling…